We're trustworthy and dependable every time.
Contact Us
Fully Licensed and Insured. Most of our work is known and seen throughout Rhode Island and Massachusetts.
American East, Inc., takes great pride in the quality and craftsmanship we deliver to our clients. Please feel free to contact us for more information so we can help you restore your building, home or landmark. We are a local Rhode Island family owned and operated business. Call 401-231-5535.
Have us make your brick surface look like new again! Call us for a FREE estimate.
American East, Inc.
131 West Blue Ridge Road
Cranston, RI 02920
Office: 401-231-5533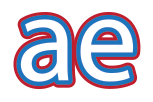 © 2016 American East, Inc. – All Rights Reserved.