We're trustworthy and dependable every time.
Fully Licensed and Insured. Most of our work is known and seen throughout Rhode Island and Massachusetts.
Employment opportunities.
We're looking for a few good men.
Join our team at American East, Inc. Please fill out the form below for review. We will contact you shortly for an interview. Experience required.
American East, Inc.
131 West Blue Ridge Road
Cranston, RI 02920
Office: 401-231-5533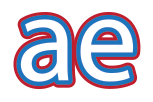 © 2016 American East, Inc. – All Rights Reserved.