We're trustworthy and dependable every time.
Fully Licensed and Insured. Most of our work is known and seen throughout Rhode Island and Massachusetts.
We offer a variety of services.
Commercial and Residential Services
Our services are intended to maintain and protect your new and existing masonry for years to come. Below are just some photos of our most recent work.
We have helped many establishments you see every day.
From medical buildings, car dealerships, hotels and more, American East gets the job done efficiently in a safe clean environment.
Historical Masonry
Brick/Stone Repair
Masonry Cleaning
Epoxy Injections
Pressure Washing
Block Repair
Sealants
Waterproofing
Tuck Pointing
Brick/Stone Veneer
Brick/Block Infills
Architectural Work
New Construction
Flashing Installation
Masonry Coatings
Rebuilding
Precast Concrete
Masonry Cleaning
Masonry cleaning is an essential process in restoring and preserving your masonry surface. Masonry cleaning is done to remove years of accumulated dirt, efflorescence, pollutants, stains, mold, mildew, or graffiti to enhance the aesthetic character and appearance of your building. Masonry cleaning is sometimes necessary to accurately match re-pointing mortars or patching surfaces, or simply clean in order to determine any underlying masonry condition. It is important to determine the correct method of cleaning and masonry products to be used. Therefore, the dirt or soiling materials must be identified beforehand in order to clean the masonry surface in the most effective and least harmful manner possible.
Tuck Pointing
New England's brutally cold winter weather can damage your masonry surfaces. Common maintenance for brick or stone masonry is the repair of the mortar joints. The permanency of the mortar joints will vary with the exposure to nature's elements and mortar materials used. Repair of the mortar joints is expected over the life of the brick or stone masonry. The most common reason for re-pointing is to improve water penetration resistance. Our skilled masons will match the existing mortar joints with the new mortar material. Tuck pointing (commonly referred to as re-pointing) deteriorated mortar joints is one of the most effective and permanent ways of decreasing water entry into the brick or stone work.
Bricklaying
Bricks are intended to last for many years; however, over time the bricks may become spalled or cracked leaving no other choice but to replace. If left unattended, masonry structures may require full demolition and rebuilding. American East, Inc. will carefully select the proper brick to match your project. Whether the bricks are spalled, cracked or the structure is demolished, our team of skilled craftsmen is experienced to handle any project.
Waterproofing & Sealants
American East, inc. is committed to repairing and preserving all your masonry surfaces. Bricks, stone and mortar joints are naturally porous, therefore, we recommend applying a waterproof sealer to preserve and protect your masonry surface from moisture infiltration or other harmful contaminants. Regular maintenance of your masonry surfaces will leave your structure sound and looking attractive for many years.
American East, Inc.
131 West Blue Ridge Road
Cranston, RI 02920
Office: 401-231-5533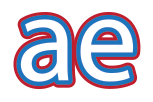 © 2016 American East, Inc. – All Rights Reserved.