We're trustworthy and dependable every time.
Testimonials
Fully Licensed and Insured. Most of our work is known and seen throughout Rhode Island and Massachusetts.
American East's attention to detail and pride in his brickwork ensured our project was completed on time, on budget and above our expectations. We are still receiving compliments and praise from passers-by on the finish and workmanship. Their knowledge of his trade together with his ability to communicate simply and effectively his understanding of our requirements, meant that our project ran smoothly. It was a pleasure having such a respectful, friendly and good humoured tradesperson at our home. Thank you!
My husband and I were presented with a very difficult and complex renovation project for our back garden. We bought an established house which had numerous levels to the back garden. Our aim was to create a large level surface more conducive to entertaining. We contacted Tom at American East and him and his team arrived promptly to assess the situation and to provide the quote. He was extremely professional and knowledgeable in his approach and was able to talk us through several ideas and to suggest the best possible method of achieving our aim.
Tom and Sal carried out the work in the time specified and we were so happy with the quality of his workmanship, which included building a couple of retaining walls, we asked him back twice more for an extension of the original works and again to complete some brickwork on an investment property.
If you wish to have a dedicated professional who takes pride in his work and turns up every day to finish the job within the scheduled timeframe, my husband and I can highly recommend American East, Inc. We are now finally after 3 years, able to truly utilise our garden area to its true potential.
I am extremely satisfied with the brickwork AEI carried out at my property, the garden wall looks very nice. I find you to be reliable, fast, tidy, with an excellent knowledge of construction. I am looking forward to working with you again in the future.
The level of service at American East, Inc. is fantastic. Having been a customer for many years, I am consistently impressed by the professionalism of every staff member I have come in contact with. Thank you!
American East, Inc.
131 West Blue Ridge Road
Cranston, RI 02920
Office: 401-231-5533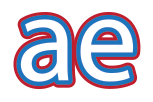 © 2016 American East, Inc. – All Rights Reserved.